Cuisine
With 700 years tradition of hospitality,
Hyoe Koyokaku brings you traditional cuisine.
Master craftsmen have created many distinctive cuisine. The masterpieces from our head chef is something to behold.
Select your style of cuisine
Bringing the flavors of tradition to modern times

Hyoe's seasonal Kaiseki-Japanese multi-course

Japanese cuisine puts great focus on the colors of the four seasons.
Not only is much attention paid to ingredients, but to the tableware as well.
We hope that you will enjoy Hyoe Koyokaku's cuisine of the four seasons.
We also have Kobe Beef packages. The course menu will have each dish brought out to you in order.
Enjoy dining at the restaurant or in your guestroom.

Seasonal Kaiseki -Japanese multi-course packages

Kaiseki -Japanese multi-course dinner with charcoal grilled main dish to be enjoyed in private room.

Charcoal grilled Kaisekei

The ingredients of main course (meat and vegetables) will be charcoal-grilled by yourself.
Along with the charcoal grilled main course you will enjoy seasonal dishes such as seasonal appetizers, sashimi, hot pot, dessert, all part of the Kaiseki dinner.
Enjoy dining in a private room at the Japanese style restaurant.

Seasonal all-you-can-eat feast

Arima Four Seasons Buffet

You can taste and enjoy as much as you like from a variety of dishes: tempura, beef steak, desserts, salad bar.
Breakfast
Restaurant

Japanese cuisine with rice, miso soup and grilled fish, and western cuisine with bread, scrambled eggs and bacon are available at the buffet style breakfast.

Dining in room

Breakfast is brought to your guestrooms.
A Japanese breakfast with miso soup, porridge and grilled fish is available.
* Breakfast types vary depending on accommodation packages.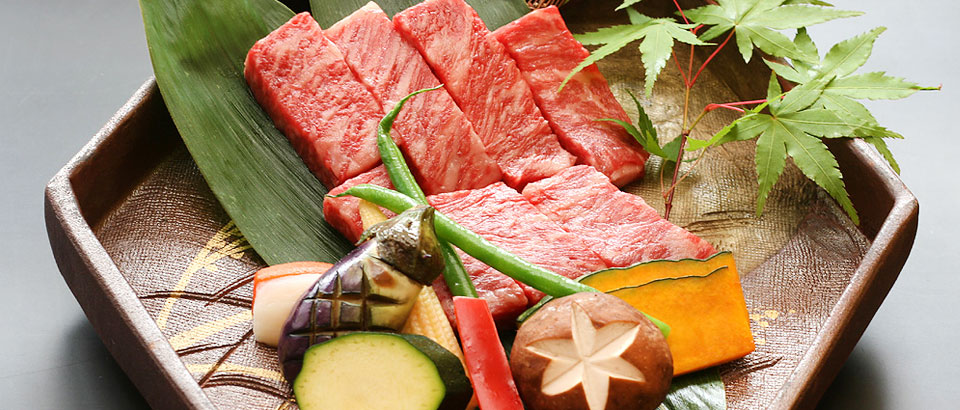 Kobe Beef: impressive world class flavor
The world famous "Kobe Beef" is a title given to Tajima cattle raised in Hyogo prefecture that passes the most stringent requirements for flavor.
At Hyoe Koyokaku, we serve Kobe Beef, considered to be the most delicious of them all.
Hyoe Koyokaku Head Chef
Shimamoto Shinichi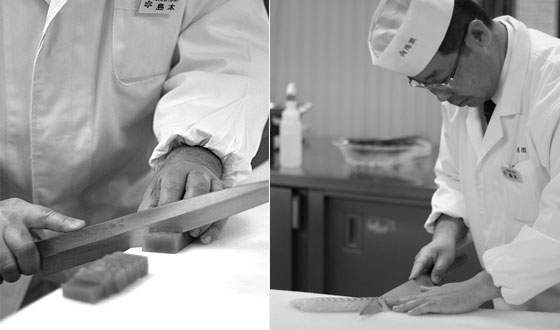 I believe that it is my job and duty to present our guests with emotionally-touching cuisine.
Our spirit of hospitality and traditional techniques passed down to us from previous generations are preserved so that our traditions and tastes will be saved for the future.
We continually pursue what our guests consider to be delicious and we work hard every day so that we can create cuisine that can be enjoyed with all five senses.
We hand-select seasonal ingredients for the very best, and we present the banquet to our guests with all of our hearts.
Only when that emotional movement is transferred from our guests' mouths to their hearts, will we believe that we have accomplished our jobs.